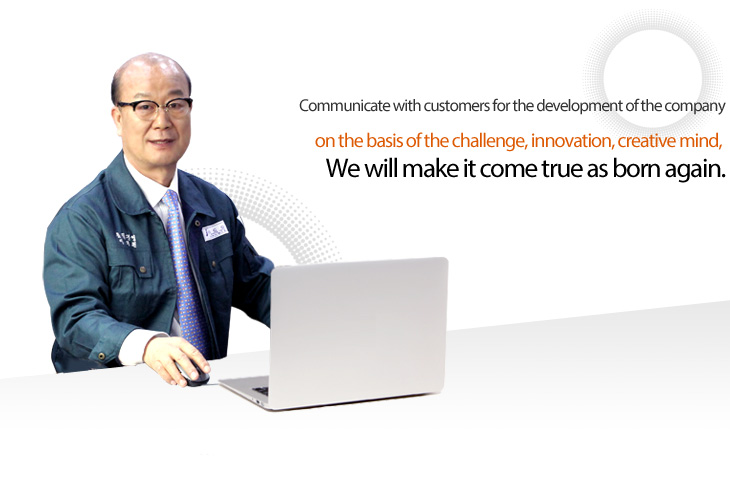 Founded in 1979, With the sense of duty in charge of one of the automotive industry axis,,build consistent production system (slitter + Jo Hall (Hall) + cutting, etc.), Recognized as high tensile strength, high Mn, ERW small diameter pipe manufacturer.
Under company motto, "More accurate and more modest and more honest", Jesco people will do our Best in order to secure the best quality local & overseas market.
To supply refrigerant small diameter steel pipe (Φ 4.0 m/m) for electronics and aluminum header pipes for automotive and electronic  We are devoting ourselves to set global infra-structures.
Communicate with customers for the development of the company on the basis of the challenge, innovation, creative mind, We will make it come true as born again.
Thanks.
(C) the Chief Executive Officer/Chairman